Dominant White (
DW
) is a dominant gene. It is also believed to be EMBRYONIC lethal in its homozygous form. Meaning the homozygous foal is never born and is aborted/absorbed by the mare early during the pregnancy, unlike Lethal White
Overo
, where the foal is born and will die shortly after birth.
There have now been at least 11 different Dominant White mutations found, and like they started with
Sabino
, all have a number i.e.
DW
1,
DW
2....
DW
10,
DW
11. Now despite the name "Dominant White" not all horses who are Dominant White are solid white. According to research most are at least 50% white.
The reason I am breaking from my pattern of going in order down the genes in my first post on this blog is because Dominant White is a new thing, and many horses previously thought to be
Sabino
are, in fact, Dominant white. Most notably is the
Puchilingui
line in Thoroughbreds.
Puchilingui
himself was tested in the most recent Dominant White study, and was found to be positive for Dominant White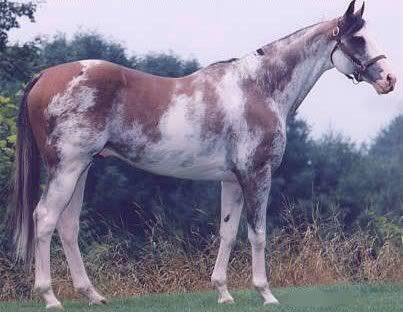 His son
Sato
, from
Blazing Colours Farm
, was also used in the study, and he was found to be positive for Dominant White as well.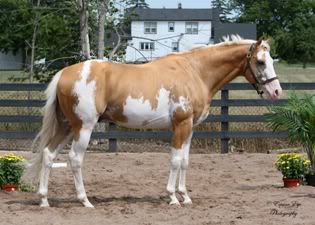 This mare is
Puchi
Trap, from
True Colours Farm
. She is a daughter of
Puchilingui
, and while she was not used in the Dominant White study, based on her
appearance
, and her bloodlines, it is a very good bet that she is also Dominant White.
Another separate line of Dominant Whites, is the "
Patchen
" line. This first horse is
Patchen
Beauty, with her foal
Patchen
Prince running at her side.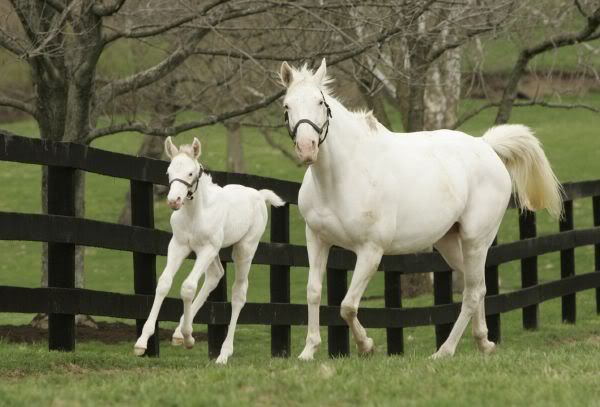 This is an older photo of
Patchen
Prince running in a race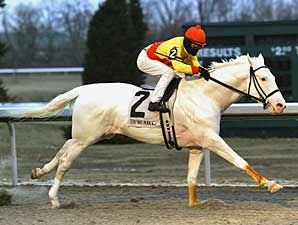 And here is another of
Patchen
Beautys
foals, The White Fox. All three of these horses are confirmed Dominant White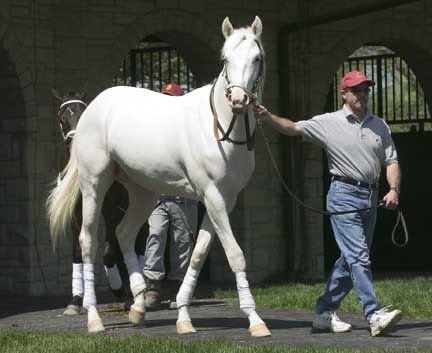 This is
Airdrie
Apache. He has NOT been confirmed to be Dominant White, however his pattern, and his production record really lend credence to the theory that the
Airdrie
Apache line is Dominant White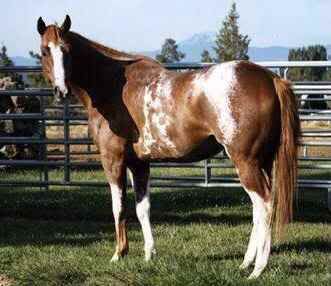 This is a son of
Airdri
Apache named
Allamystique
from
Reed Hill Farm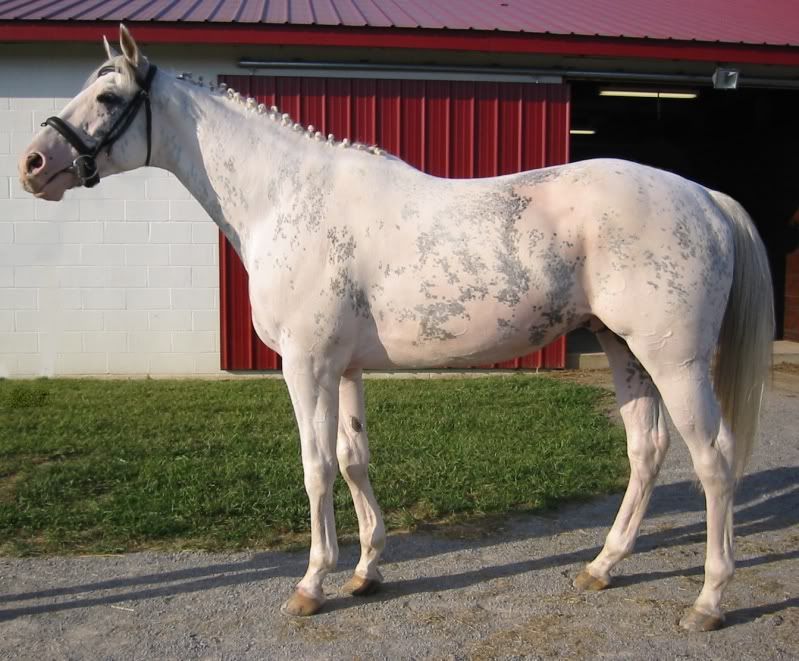 This mare is also from Reed Hill Farm, and is a daughter of
Allamystique
, and a grand daughter of
Airdrie
Apache